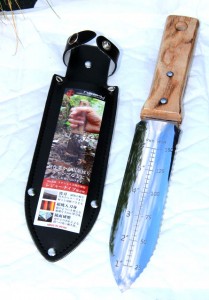 I saw this tool online and I knew I just had to have it. I do gardening – so I need one; simple as that. I hadn't come across it before because they are hardly known in Europe. That's the beauty of the web, you can discover amazing things when browsing around.
What is it?
It's the "Japanese Hori Hori Landscaping Digging Tool" but don't let that mouthful put you off! Hori is the Japanese word for digging.
What's so great about it?
Well it's a multipurpose tool and it's so useful you can be out in the garden for hours and it will be the only tool you use. Imagine having one tool for weeding; plant planting; bulb planting; digging; transplanting; measuring; sawing small branches; slicing through root balls; discovering buried treasure.
It's very sharp – so beware, and don't mistake it for a simple trowel. You lucky readers on the other side of the pond can get it for a great price.
For the best price on the Hori Hori click here*
What does it look like?
The Hori Hori has a thick stainless steel blade. It is extremely sharp and one side is serrated – perfect for cutting through roots. The other side of the blade is straight edged and also very sharp, excellent for slicing through weeds. The blade has a concave shape which makes it perfect for scooping soil and digging, like a trowel. It has graduated lines so you can be certain about planting at a critical depth. The knife comes with a sheath with a belt loop.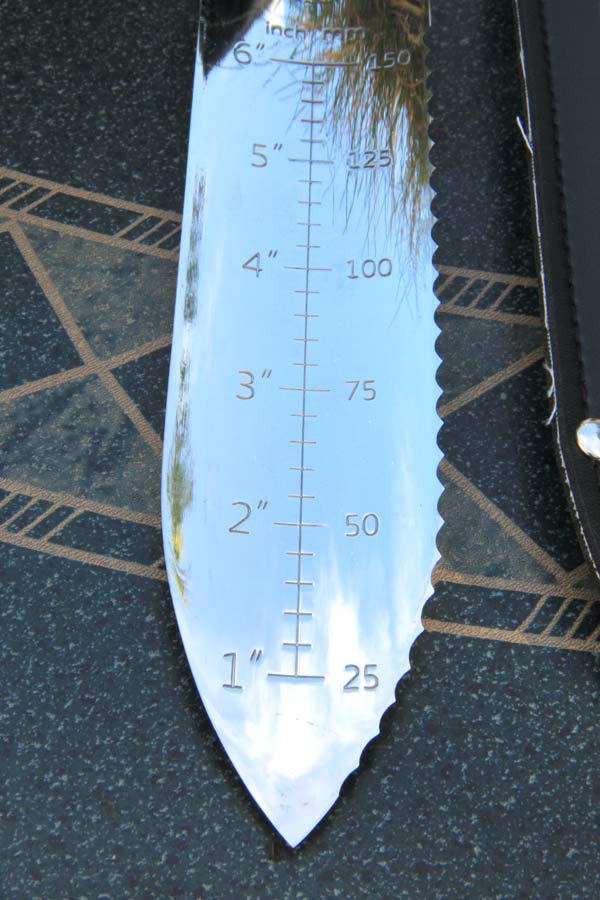 What is its history?
The Hori hori comes from Japan. It was designed as a tool for digging and weeding with great precision. It was originally used for collecting bonsai stock in the mountains of Japan. In fact there is a whole range of beautiful tools available just for the art of bonsai.
What else will it do for me?
It will change your whole gardening experience. A must for any serious gardener. More on this tool from me as soon as I have some photos of it in use.
*Please note the link above directs to amazon as I have found they offer great deals on Hori Hori digging tools.