Anybody living on a rural property, an acreage or farm perhaps, will in all likelihood be operating with a septic tank system. Every septic tank system has an "opening" to the heavens, more a ventilation system than anything really, and these are usually covered with an ugly concrete lid.
How ugly? How about "butt ugly"!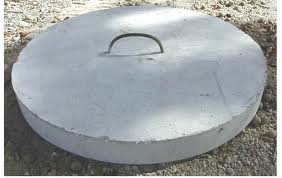 There's nothing like the sight of a plain old concrete lid, sitting smack dab in the center of your beautifully manicured yard, to make you want to move to town and enjoy being hooked to the town system. It's amazing how the plumbers always manage to situate the septic tank right in the middle of an open space, and it seems the septic tank lid is rarely in a place that can be disguised with some attractive landscaping or greenery. But it needn't be that way….
Artificial Rock Septic Lid Covers Are Here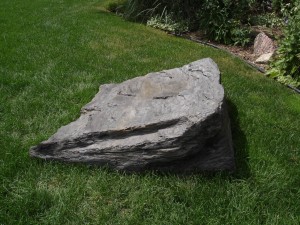 It's amazing the difference custom built decorative septic lid covers can make to the appearance of your landscaping. Probably the most common type is a cover made from an artificial rock, but as there are many types of covers available, it's a good idea to understand the different construction methods and be able to differentiate from the mass produced covers, and the "real thing", custom made, hand carved, artificial rock septic lid covers.
Being custom built, a good provider will be able to build a cover to your exact specifications, ensuring it'll blend perfectly with your landscaping. Unlike the moulded, mass produced covers available, a genuine artificial rock cover will have the added safety features of being heavy enough that a child can't lift them, nor can they be blown around with windy weather.
Well built covers will have thoughtful additions like grooves carved into the top, enabling you to grasp & lift without having to stoop to get a hold from the underneath – much easier on the back!