I'm a bit of a sap when it comes to a couple of things, namely grand kids and big box stores.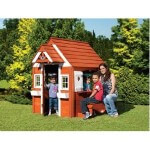 Early last spring I recall walking through my favorite of all big box stores, Costco, and yet again making one of those purchases that causes my wife to (not so jokingly) assert that I am banned from shopping alone there, as my track record is not good. I don't know how many times I've stopped in for some shampoo and gone home with a $500 item, that prior to entering the store I knew nothing of, yet by the time I left I just knew life could not go on until I owned one!
This was one of those days.
These store operators are very savvy, as these seasonal and appealing items are always displayed as you enter the shop. This day, there was a stack of cardboard boxes piled up, that contained a great looking children's play house that looked like it was at a great price. My glance at the picture on the label had my mind visualizing a pleasant half hour or so snapping together some plastic panels, maybe screwing in a roof joist etc, and having my grand kids just giddy with delight when they visited that evening.
Even though I had no intention of buying any outdoor playhouses for kids that day, a mere $400 later, one of these beauties was on the back of my pickup truck, I'm on my way home and I forgot the toilet paper the wife sent me in for!
A Million Little Pieces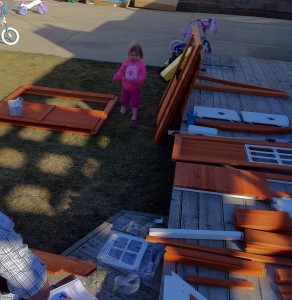 It didn't take long to get the carton off the truck, an on to the deck, where I planned on assembling it. However, on opening it up I saw with dismay that unlike the the plastic paneled, snap together design I'd thought I'd purchased, this was a real work of art, a wooden outdoor playhouse, that was actually made from cedar, and was beautifully crafted with roof shingles, shuttered windows, kitchen counters, outside deck bench, bird feeder, even with a working doorbell; but, (& I'm not exaggerating here) there had to be a million little pieces!
And they all had to be put together. By moi, the guy who used to NEVER buy an item labeled with "some assembly required"!
The vision of the grandies happily playing under the trees in the backyard was the only thing that kept me from piling it all back in the box and returning it, and I recall thinking, it won't be all that bad, I should be able to get this done before the girls arrive.
Man, was I ever naive!
Three days and three hundred cuss words later
It would have been easier if I could have had the assembly of my outdoor playhouse done before my two year old and four year old grandies had arrived, but imagine if you will, a 25 foot deck, with every little piece all carefully laid out, sorted by labelled numbers, bags of screws, packets of hinges, brackets, weird looking gizmos' that I had no idea what they were for, and then the arrival of two little whirlwind grand daughters who insisted on helping Poppa every step of the way.
Let's just say it wasn't pretty and it took three whole evenings to put it all together, ( and we have looong evenings up here in our Canadian spring!) The wonder of it all is, it did get completed with only 2-3 parts left over, and that rarely happens when I tackle a "some assembly required" task.
The end result was worth it though…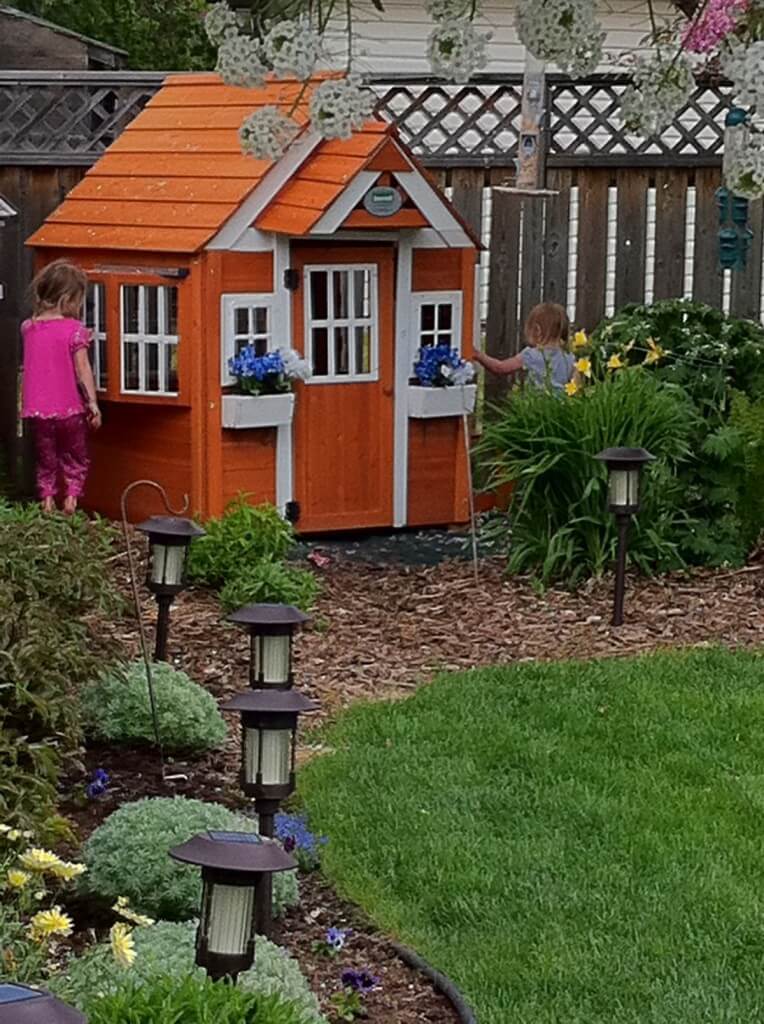 Even though I'm pleased with the end result of my wooden playhouse for kids, I really wish I'd done some proper online research; as I know I would have found a better price for the Winchester Playhouse – Cute and Cool at Amazon, and had I taken the time to do some online research, I would have known that this model was far superior to the "snap together" plastic models, and I'd have been a whole lot better prepared.
It really is a great playhouse….